Thank you Goodness Graze for their amazing grazing box!
Who Is Goodness Graze?
1) Why and when did you start your business?
The passion for graze started long before I knew what the term 'graze' or 'charcuterie' meant. Putting together an arrangement of food for loved ones, and seeing their reactions to the spread always brought feelings of joy. The conversations while connecting over snacks and nibbles have always left lingering feelings of nostalgia in the mind.
It's the feeling you get when family and friends come together, where you share the highs and lows of life's journey, where you celebrate and embrace. It was the craving for that exact feeling which paved the way for the goodness graze journey. Goodness graze is a combination of my love for food and togetherness.
2) So,what was your background?
I have a background in psychology.
3) Also, interesting facts about your product
We strive to be an eco friendly company & use products that are biodegradable, compostable & recyclable only. We believe in supporting small businesses & source our products from local businesses in BC; we love building connections with them.
4) Finally, anything else you would like to share?
Each box is full of surprises and when possible we try to add a personalized touch that resonates with you (be it a specific cheese or chocolate that reminds you of your childhood). 😊
Check them out:
https://www.instagram.com/ohgoodnessgraze/
https://vm.tiktok.com/ZMdDnnS4k/
https://docs.google.com/forms/d/e/1FAIpQLSfk62Nw0s7vwDvorB3zxDKohKhzILC-80SfVPBsv2AKJklbZA/viewform
Follow Chocoviv's Lifestyle Blog on WordPress.com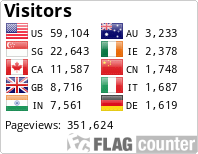 Instagram: https://www.instagram.com/chocoviv/
Twitter: https://mobile.twitter.com/Chocoviv1
TikTok: https://vm.tiktok.com/ZSsT5hEo/</</
Affiliate link:https://www.villov.net/?ref=1749896.e2894c</</