Korea Tourism Organization took us on a live tour of Busan! What a fun way to travel online!W
Our first stop was to eat GUKBAP, which was a type of rice soup. The place that he went to was opened 50 years ago! Next, walking down the street markets filled with fresh seafood, our guide took us into a popular seafood restaurant. He introduced a type of seafood called the Sea Pineapple which they ate like raw oysters—-raw with some sauce!
The tour guide also ordered the garlic and eel dish which was cooked inside the tinfoil on the table. Normally, he found eel to be fishy, but not with the garlic. He said it was delicious! He continued to introduce different types of kimchi or fermented vegetables. He would grab a piece of leafy green and wrap the meats along to eat.
Finally, he took us to the Haeundae Beach. He went inside the Rendéjà-Vous where many couple went for dates.
I honestly felt like I was there too! Thank you, KTO!
Follow Chocoviv's Lifestyle Blog on WordPress.com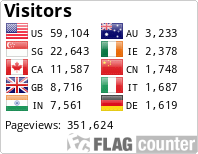 Instagram: https://www.instagram.com/chocoviv/
Twitter: https://mobile.twitter.com/Chocoviv1
TikTok: https://vm.tiktok.com/ZSsT5hEo/</</
Affiliate link:https://www.villov.net/?ref=1749896.e2894c</</