Summary
This book was written in the perspective of Edward. Edward was a vampire who went to the same high school as Bella, the protagonist in the Twilight Series. This book gave the reader many insights and inner thinkings of Edward from the first time he sensed Bella to falling in love with her.
Conclusion
I had watched most of the Twilight movies in the franchise, so I was interested in this new book by Stephenie Meyer. Edward's inner thoughts were quite humorous at times!
I read this book with an open mind. I believed that if you kept comparing it to the original book series, then it's better that you stayed with the original book.
Follow Chocoviv's Lifestyle Blog on WordPress.com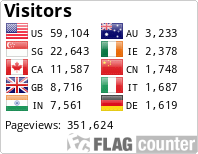 Instagram: https://www.instagram.com/chocoviv/
Twitter: https://mobile.twitter.com/Chocoviv1
TikTok: https://vm.tiktok.com/ZSsT5hEo/</</
Affiliate link:https://www.villov.net/?ref=1749896.e2894c</</