The instant I opened the box, I could smell the lychee scent already!! Thank you, Amie Aromas, for the lovely candles!
1) Why and when did you start your business?

Our names are Kim and Theresa. We started this business venture right when the pandemic struck – March 2020. Although it was a daunting time, we wanted to find a silver lining in the madness we were living through and decided what better way to make use of our time than to start a candle business.
To back trace a bit, we're best friends and have been for the last 10 years. We wanted to start a business venture that was driven by a common passion, which happens to be all things luxury and beauty. Of course, we wouldn't be able to venture into everything within that realm and so we decided on our own candle line.
Through our brand we ultimately want to provide our customers with a luxury experience from the point of purchase to the first time they light the candle.
Fun fact, one of the most common ways we greet each other is "chao ban" which is "hello friend" in Vietnamese. We originally thought of the brand name "ban", but figured it may get lost in translation.
2) Next, what was your background?

Kim and Theresa are both Canadian born Vietnamese raised in Toronto, Ontario. Kim recently graduated with a degree in Chemistry while Theresa's background is in HR. We are both currently working the typical 9-5 lifestyle. It wouldn't be the first time for anyone to say the 9-5 can be stale, however to compensate we thrive when it comes to our main passion, amie aromas. Fun random facts about us:
We are big animal lovers and hope to give back to the community one day through amie aromas
We are big on travelling and,
Exploring the city to discover to restaurants to eating
3) Any interesting facts about your product?
All of our scents are custom made by a certified fragrance chemist from the American Society of Perfumers. We work with the chemist to help develop scents we feel are both unique and that we love. Through this partnership, we are able to experience the fun, unique process while building our knowledge of complex fragrances. Ultimately we have the opportunity and flexibility to set a vision for our fragrance line, which they help bring to life.
We also care about sustainability and want to aim for our product to be as environmentally conscious as possible. From the candle container, the labels, and the packaging, all of the aspects are thought out to be supportive of the environment.
4) Finally, anything else you would like to share:)
Additional facts about our candles are that they are hand poured soy wax candles that are non-GMO, phthalate-free with a lead-free cotton wick. We are currently working on our upcoming Fall line and are very excited
Check them out:
https://www.instagram.com/amiearomas/
https://www.etsy.com/shop/AmieAromas
Follow Chocoviv's Lifestyle Blog on WordPress.com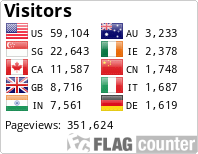 Instagram: https://www.instagram.com/chocoviv/
Twitter: https://mobile.twitter.com/Chocoviv1
TikTok: https://vm.tiktok.com/ZSsT5hEo/</</
Affiliate link:https://www.villov.net/?ref=1749896.e2894c</</