Thank you East Village Soap Company for sending me these soaps!
Who Is East Village Soap?
East Village Soap is locally operated by a husband and wife team, that strives to create all natural skin loving soaps that contain pure aromatherapy oils to calm, refresh, and rejuvenate your senses. We wanted to create something that is great for your skin, smells amazing, is uniquely crafted, and absolutely beautiful.
We use the old fashioned cold process method of soap making. All our bars are made by hand in small batches and cured for 4-6 weeks before being sold. We never use synthetic fragrances or colors in any of our soaps, and they are colored with clays and herbs from nature.
We strive to shop locally for all our ingredients and support local businesses. Foraging is a passion we have and its important to us to use what nature has surrounded us with. We love to look for ingredients we can infuse into oils and use in our soaps and on to give them that extra boost of goodness!
Message From The Owner
Hi, I'm Aileen Leong, and I live in Calgary Alberta Canada in the neighborhood of East Village.
I've always suffered from sensitive skin and have two kids with eczema. With this began my journey into natural soap.
I bought my first bar of natural soap on a whim and the rest was history. When I first began cold process soap making I was amazed at how much better moisture, lather and hardness you could get from a naturally made bar. Very quickly I saw improvements in our skin when using natural soap. After almost a year of testing recipes we have developed the formula we now use and love.
Nature plays a large part in my soap designs, and I try to incorporate locally sourced ingredients as much as possible. It is important to me to use scents and colors in my soap that only come from nature and are not synthetic. My family has had many fun adventures foraging for botanicals in our local community to put on and in our soaps.
I love making art that I can incorporate into something that is also amazing for the skin.
I hope to spread that love to you through an awesome product that your skin will absolutely crave ❤
Fun Fact: I used to work as a nurse in a hospice before I had kids and decided to stay home with them. I took a couple soap classes and absolutely fell in love with the whole process.
Check them out:
https://instagram.com/eastvillagesoapco
Follow Chocoviv's Lifestyle Blog on WordPress.com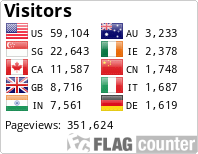 Instagram: https://www.instagram.com/chocoviv/
Twitter: https://mobile.twitter.com/Chocoviv1
TikTok: https://vm.tiktok.com/ZSsT5hEo/</</
Affiliate link:https://www.villov.net/?ref=1749896.e2894c</</