Thank you, Straps Away for these super cool car strap holders!
Who Is Straps Away?
1) Why and when did you start your business?
The concept of StrapsAway was born the first time I went to put my oldest son in his car seat, to take him home from the hospital. The straps and buckles kept calling into the seat where I needed to place him!
Fast forward 4 years and I now had three little boys, all in car seats, and those buckles were always in the way and getting twisted! So my mom and I sat down to think of a solution, and we came up with StrapsAway! It was not an overnight invention. In fact, it took years of trials and researching and consulting with professionals, but we got it perfect and launched official just over a year ago. It's been more successful than we could have imagined. Apparently I wasn't the only parent tired of untwisting straps at the side of my car in the pouring rain and with planking children!
2) What was your background?
My mom was a nurse before raising her 9 children. I was a Sales Manager in the tradeshow and convention industry before stopping to raise my 3 sons.
3) Some interesting facts about your product?
There are many interesting facts! They are invented and handmade by us here in Calgary. Also, we source as many of our materials as possible from other Canadian companies. The magnets we use are neodymium rare earth magnets, which are the strongest possible for that size. They work so well!
We donate a portion of every sale to "charity: water" because we're passionate about families around the world having access to the necessities of life.
They comply with all Transport Canada and Health Canada Guidelines.
4) Finally, anything else you would like to share?
Our website is strapsaway.com and we have a great following on Instagram @strapsaway where we also share entertaining parenting tips.
We have 12 children between us so we have more than a few stories to tell.
Hence, if there's anything else you need or are curious about just let me know!
Follow Chocoviv's Lifestyle Blog on WordPress.com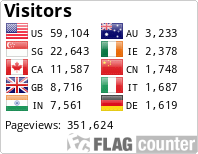 Instagram: https://www.instagram.com/chocoviv/
Twitter: https://mobile.twitter.com/Chocoviv1
TikTok: https://vm.tiktok.com/ZSsT5hEo/</</
Affiliate link:https://www.villov.net/?ref=1749896.e2894c</</