Summary
Sarah was going to lose her family home. So when she was offered a fee to do some investigating on a "dognapping", she agreed. It was going to be a simple job. However, the more she investigated, the more she uncovered.
Sifting through all the gossip and tales, this all led up to a very interesting murder investigation. Getting close to the wealthy and good looking folks of the neighbourhood could be distracting….
Conclusion
I enjoyed the description of the characters. They were written to be very lively. Sarah was definitely a brave lady to go investigating in unfamiliar territory.
Follow Chocoviv's Lifestyle Blog on WordPress.com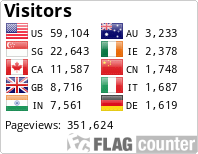 Instagram: https://www.instagram.com/chocoviv/
Twitter: https://mobile.twitter.com/Chocoviv1
TikTok: https://vm.tiktok.com/ZSsT5hEo/</</
Affiliate link:https://www.villov.net/?ref=1749896.e2894c</</