According to their website, the "Urban Safari Rescue Society, ….rescue and care for exotic animals surrendered to us, as well as educate the public about animals, the natural world and conservation issues. The numbers of animals our dedicated group of volunteers and staff care for is always growing. We provide a safe, secure home for these unwanted animals for the rest of their natural lives."
There were many different types of amazing reptiles, amphibians and furry creatures. Naturally, there were all sorts of creepy crawlers too like insects and such.
It was a nice place to spend some time with the family to walk around and learn about the different animals. Donations were gladly accepted too!
Follow Chocoviv's Lifestyle Blog on WordPress.com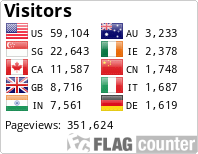 Instagram: https://www.instagram.com/chocoviv/
Twitter: https://mobile.twitter.com/Chocoviv1
TikTok: https://vm.tiktok.com/ZSsT5hEo/</</
Affiliate link:https://www.villov.net/?ref=1749896.e2894c</</