"Fort Langley National Historic Site, commonly shortened to Fort Langley, is a former fur trading post of the Hudson's Bay Company in the community of Fort Langley of Langley, British Columbia, Canada. The national historic site sits above the banks of the Bedford Channel across McMillan Island."—-Wikipedia
We had a few hours to spend at this museum. There were mostly rebuilt houses from the past and one original one on site. The displays showed us how the people and aboriginals lived inside this fort back in the frontier times. Fort Langley was named after Thomas Langley, a Hudson's Bay Company director in 1827.
The day that I was there, there were two interesting demonstrations. One was the blacksmith shop and the other was gold panning. I visited the gold panning demonstration first and found some "gold nuggets"! These were gold plated pieces that the museum left for visitors to pan and take home!
Next, I watched the blacksmith turn a piece of iron rod into a candle holder. This blacksmith then traded our "gold pieces" with iron hooks. I really enjoyed my visit to this educational museum.
If you ever visit British Columbia, Canada, you should check out this museum!
Click below:
https://www.pc.gc.ca/en/lhn-nhs/bc/langley
https://m.facebook.com/FortLangleyNHS
Follow Chocoviv's Lifestyle Blog on WordPress.com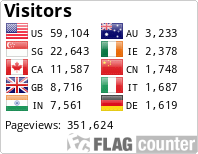 Instagram: https://www.instagram.com/chocoviv/
Twitter: https://mobile.twitter.com/Chocoviv1
TikTok: https://vm.tiktok.com/ZSsT5hEo/</</
Affiliate link:https://www.villov.net/?ref=1749896.e2894c</</