Summary
A little boy grew up in the circus and met the girl of his dreams through their love of the circus. But, he decided to give up his dream of the circus and work at a dog biscuit factory for his father-in-law. After seven years of toiling under the critical eye of his father-in-law, he was exhausted. However, he continued to find a way to make better tasting biscuits, since he was the only quality control person tasting them….
One day, a fire broke out at the circus and his only aunt and uncle had perished, leaving him a curious box of animal crackers. Then, suddenly he ate one and something magical happened….
Conclusion
The topic of death, betrayal and jealousy could be a bit dark for younger children. However, I really liked the aspect of chasing and working towards one's dream.
Follow Chocoviv's Lifestyle Blog on WordPress.com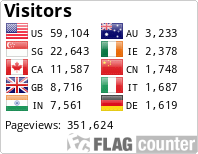 Instagram: https://www.instagram.com/chocoviv/
Twitter: https://mobile.twitter.com/Chocoviv1
TikTok: https://vm.tiktok.com/ZSsT5hEo/</</
Affiliate link:https://www.villov.net/?ref=1749896.e2894c</</