Summary
Lady Georgiana accompanied her mother to Reno to finish the last steps of the divorce. She was determined to get married to her beau of the time. However, when she was invited to be the star of a movie, she forgot about everything else and wanted to be a movie star!
Unfortunately, the owner of movie company was found murdered, everything came to a halt. Lady Georgiana was able to pair up with the lead investigator, Darcy. Darcy was her boyfriend too!
Who was the murderer?
Conclusion
I really enjoyed reading about the behind the scenes of the movie industry in the 1930's. This story also highlighted the sad economy of the Great Depression.
Follow Chocoviv's Lifestyle Blog on WordPress.com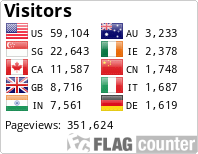 Instagram: https://www.instagram.com/chocoviv/
Twitter: https://mobile.twitter.com/Chocoviv1
TikTok: https://vm.tiktok.com/ZSsT5hEo/</</
Affiliate link:https://www.villov.net/?ref=1749896.e2894c</</