Ever wonder where all the leftover grains from breweries go if they could avoid the trash bins? Answer is to Susgrainable!!
Who Is Susgrainable?
1) Why and when did you start your business?
Susgrainable started out as a school MBA project during my time at UBC in 2018. We had to come up with an innovative idea business for our entrepreneurship class and then quickly work on it over a 4-month period.
A colleague came from the beer industry and mentioned that the disposal of "spent grain" was becoming a big problem for Vancouver craft brewers. We decided to see if there was a better solution than just sending it to landfills.
Having worked as an Exercise Physiologist alongside dietitians, when I learned the composition of spent grain I knew that this needed to be re-incorporated into the North American diet. And so, after the school project I recruited some other friends and we turned it into a business. My passion for food and the circular economy was too much for me not to keep pursuing this opportunity.2) What was your background?
Marc – I've worked as a Kinesiologist/Exercise Physiologist for 7+ years with Alberta Health Services and worked in both frontline and irregular operations with WestJet for just under 11 years. I am also an avid soccer player and ex-varsity athlete, and an interesting fact is I paid for my undergrad through a combination of scholarships and online poker! I grew up in Calgary and moved to Vancouver for my MBA and its focus on sustainability and entrepreneurship.
Clinton – I grew up on a farm in rural Alberta where we grow Barley. I completed my undergraduate degree in Political Science at the University of Lethbridge and have worked in government at both the municipal and provincial level. Prior to moving out to Vancouver to co-found Susgrainable, I worked with Alberta Health Services and managed the foreign/resident doctors program for southern Alberta.
3) Interesting facts about your product?
Our core products are our easy-to-make baking mixes made from our Signature Upcycled Barley Flour. The Upcycled Barley Flour is unique because it is made from rescued grains, but it's also virtually sugar free while being higher in fibre and protein than other flours.
In terms of mixes, we have our most popular Chocolate Chip Cookie Mix which has been a finalist in 3 food & beverage competitions including BC Food & Beverage Product of the Year in 2021. We also have our Pancake & Waffle Mix, and our Banana Bread Mix that will be launching next month. We originally started out making baked goods and selling them at farmers' markets. This allowed us to learn which mixes we should focus on. Of course, we also have our Upcycled Barley Flour for sale for those adventurous bakers.
Our core customers have exclaimed that they love sharing/gifting our product to friends and family because it tastes great, but they also love getting to share the story. We're constantly being asked about what products we're going to release next.
4) Anything else you would like to share?
We have so many exciting things coming in the near future:• Banana bread mix is launching in early November• Our new Website will be launching December 1st• We plan to open Vancouver's very first dedicated food upcycling facility in 2022.
Sign up for our newsletter (www.susgrainable.ca) to be kept in the loop of everything that's coming!!
Bonus info (in case it helps)
Susgrainable Company Bio
Founded in 2018, Susgrainable aims to be a leading circular economy company within the upcycled food space in Canada. Operating in the East Vancouver community of Strathcona, they have created partnerships with multiple craft breweries, rescuing their spent grain into an innovative shelf-stable product called Upcycled Barley Flour. Susgrainable's core products are delicious easy-to-make baking mixes that are gaining rapid popularity in the BC marketplace for both their environmental and health benefits. Susgrainable products can be found both online and increasingly in retailers throughout the lower mainland. Upcycled Barley Flour, Susgrainable's signature ingredient, is made by dehydrating and milling spent grain, a by-product from beer production. The result is a flour high in plant-based protein and fibre while also being very low in sugar.
Definitely check them out:
https://www.instagram.com/susgrainable/
Follow Chocoviv's Lifestyle Blog on WordPress.com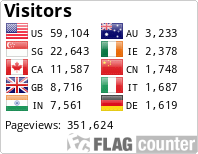 Instagram: https://www.instagram.com/chocoviv/
Twitter: https://mobile.twitter.com/Chocoviv1
TikTok: https://vm.tiktok.com/ZSsT5hEo/</</
Affiliate link:https://www.villov.net/?ref=1749896.e2894c</</