Summary
A debt collector,for the local gang, with a kind and generous heart met his ideal girl. He had to collect a huge debt from her bed-ridden father. So, she signed a form that required her to pay back a certain amount at a certain time. Therefore, the debt collector began to follow her around to suggest ways for her to pay back faster.
Finally, he suggested that she go on dinner dates on him. Each time she did, he would colour in a slot on his chart. The goal was to fill in the whole chart and her debt would be cleared.
She was very repulsed by his gangster behaviour and did not want to have anything to do with him, at first…. Then, her father passed away….He walked in and prepared the funeral for her….
Conclusion
The story began beautifully highlighting how warm and caring this man was despite being a debt collector for a gang. Then, the extent he went to protect the people that he cared for, really moved me. Beautiful story….
Follow Chocoviv's Lifestyle Blog on WordPress.com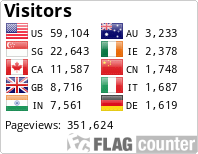 Instagram: https://www.instagram.com/chocoviv/
Twitter: https://mobile.twitter.com/Chocoviv1
TikTok: https://vm.tiktok.com/ZSsT5hEo/</</
Affiliate link:https://www.villov.net/?ref=1749896.e2894c</</