Running out of ideas for my lunch meal, I decided to dig around my fridge for some inspiration. While I toasted my slices of more-than-a-day-old bread in my air fryer, I found a container of tuna salad that was left along with some lettuce. This was good enough for a quick bite! Perfect! Then, I noticed that some kimchi was hidden under the lettuce. The spicy kimchi would add some spice and extra flavour to my sandwich!
What is kimchi?
"Kimchi, a staple food in Korean cuisine, is a traditional side dish of salted and fermented vegetables, such as napa cabbage and Korean radish, made with a widely varying selection of seasonings, including gochugaru, spring onions, garlic, ginger, and jeotgal, etc. It is also used in a variety of soups and stews."—-Wikipedia
Ultimately, I had a delicious lunch that day!
Follow Chocoviv's Lifestyle Blog on WordPress.com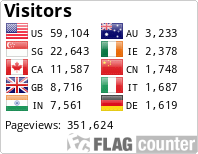 Instagram: https://www.instagram.com/chocoviv/
Twitter: https://mobile.twitter.com/Chocoviv1
TikTok: https://vm.tiktok.com/ZSsT5hEo/</</
Affiliate link:https://www.villov.net/?ref=1749896.e2894c</</