It's my dad's birthday again! Time to eat out! It's been another covid-year, so it's great that we could dine in at the restaurants again.
There were only a few tables so we really socially distanced ourselves. My mom had already prepared a list of dishes for the server, so I didn't have to make any suggestions.
Being the little child that I was, I loved snacking on the shrimp chips! One thing I forgot to take a photo was the plate of sweet lotus buns that they made for my dad's birthday.
"A Soft fluffy basic steamed bun is shaped into a peach shape and can be filled with a sweet filling of your choice is popular in the Chinese culture to represent longevity." —— Whattocooktoday
The filling they used was sweet lotus seed paste that I liked more than the red bean paste of others.
All in all it was a great get together that night!
Follow Chocoviv's Lifestyle Blog on WordPress.com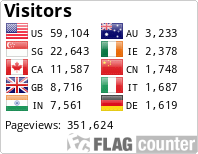 Instagram: https://www.instagram.com/chocoviv/
Twitter: https://mobile.twitter.com/Chocoviv1
TikTok: https://vm.tiktok.com/ZSsT5hEo/</</
Affiliate link:https://www.villov.net/?ref=1749896.e2894c</</