Summary
Life was beautiful. Living inside a tranquil neighbourhood, it was a normal morning for Carole. Or so she thought…. As she strolled along the nearby beach with her dog, she suddenly discovered a washed up body on the beach!
Being very structured, Carole went straight back home and began to wash her dog and organized her house. She did not want the sea water to damage anything. Then, she called the police. After being interrogated by the police rudely, she was further irritated by the appearance of her new neighbour, Jude. Jude was more relaxed and very different from Carole. However, they ended being friends and even solved the case together.
Conclusion
The interesting intersections between Carole and Jude made them a good team for the case. This was a fun and quick read.
Follow Chocoviv's Lifestyle Blog on WordPress.com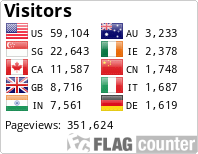 Instagram: https://www.instagram.com/chocoviv/
Twitter: https://mobile.twitter.com/Chocoviv1
TikTok: https://vm.tiktok.com/ZSsT5hEo/</</
Affiliate link:https://www.villov.net/?ref=1749896.e2894c</</