Thank you 5 Star Photo Booth for adding so much fun to our previous event!
1) Why and when did you start your business?
I started 5 Star with my brother in fall of 2018 because I wanted to do something fun and involving people – something different from my lifelong work/career in I.T. as Software Developer.

After being layed off from corporate downsizing in late 2017, I did some traveling and was thinking about what to do for work. During a round of golf with my brother Allan, he asked me if I wanted to do a photo booth business with him. I was looking for something different from my background of I.T./ Software Developer – something fun and more people-focused. Guests smiling for photobooth pictures at events where everyone's in a great mood and celebrating something, fit that bill. So 5 Star was started in Sept 2018.

2) What was your background?
I.T. / Software Developer

3) Interesting facts about your product:
a) Our photobooth is quite portable. We're tied to a power cord, but still ample range to provide a change of scenery and hence, greater variety of photos for Host and guests.
b) Time permitting, photo backgrounds/ graphics can be changed/ added during the event for more variety and engagement.
c) Especially for corporate events, if you need to entertain guests at your event, we can do that and simultaneously help promote your brand/ business using branded photos, social media and directing guests to your website.

4) Anything else you want to share:
Most people are pretty busy and stressed (even before covid), so smile more and spend time with family & friends then things will be more fun. https://vimeo.com/591352015
Check them out:
Home
https://instagram.com/5starphotoboothcanada
https://www.facebook.com/5StarPhotoBoothCanada
Follow Chocoviv's Lifestyle Blog on WordPress.com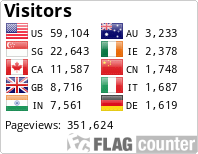 Instagram: https://www.instagram.com/chocoviv/
Twitter: https://mobile.twitter.com/Chocoviv1
TikTok: https://vm.tiktok.com/ZSsT5hEo/</</
Affiliate link:https://www.villov.net/?ref=1749896.e2894c</</