Summary
Forest Ranger Finn arrived in small town Beaverfield as their new ranger. The town's mail carrier, Cecily, immediately became very friendly and appeared to be very interested in him. She introduced him to all the interesting and very quirky residents of the town.
One day, a big snowstorm appeared and all they'd power was out. The power generator was destroyed by large animal and they were stranded. Suddenly, the animal attacked a small dog, causing the residents to panic. Afterwards, despite trying the barricade themselves in a house the animal entered and bit off a man's hand. Then, the body of a missing husband appeared under a porch. The environmentalist among them announced that after her observation, the animal was a werewolf!
Things became complicated as each residents accused each other to be the werewolf….
Conclusion
The video game of the same name inspired this indie film. It was very quirky and fun with a bit of gore thrown in. Definitely a film for the next Halloween party!
Follow Chocoviv's Lifestyle Blog on WordPress.com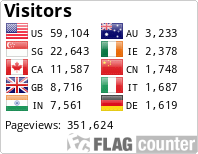 Instagram: https://www.instagram.com/chocoviv/
Twitter: https://mobile.twitter.com/Chocoviv1
TikTok: https://vm.tiktok.com/ZSsT5hEo/</</
Affiliate link:https://www.villov.net/?ref=1749896.e2894c</</