Thank you Okay Mommy for her tag!
Here's the Halloween tag rules
👻 First, thank the person who tagged you in their post.
🎃 Then, answer the 13 original questions from the original post.
👻 Answer the 2 extra questions from the person who tagged you.
🎃 Now add 2 more questions of your own and tag a few friends who you would like to hear from!
I'll go first!
Here are the 13 original questions
1. What is your favorite thing about the fall season?
I love the scent of pumpkin spice!
2. Pumpkin spice? Yes or no?
Absolutely yes!
3. What is your favorite Halloween movie?
Beetlejuice
4. When you were a kid, what was your favorite Halloween costume?
Princess
5. What is your favorite trick-or-treat candy?
Peanut Butter Cups
6. Do you like haunted houses?
Yes! I love to just look at the decorations of the pretend ones. Just not the ones that have actors jumping out.
7. How old were you when you stopped trick-or-treating?
Never stopped…. I usually am the guardian of little ones, but am constantly given treats as I am usually in costume. Past 40 and people still want to give me treats! Sweet!
8. If you have kids, what were their first Halloween costumes?
Baby tiger and lady bug
9. What is your favorite fall activity?
Lounging around with blankets
10. Do you believe in ghosts?
Absolutely
11. Have you ever seen one?
No
12. Have you ever been in a haunted place? (a real haunted place, not a Halloween haunted house.)
Old hotels that are well known to be haunted, but never saw anything.
13. What does your family do to celebrate Halloween?
Trick or treating…..
Now, just copy these 13 questions and answer them on your blog, add 2 of your own questions and tag some friends to participate in this tag! Don't forget to link back to this post! I would love to read and comment on your answers!
Two Extra Questions
A) Do you carve pumpkins?
B) Favourite horror movie?
I'm Tagging
https://manisbookcornerblog.wordpress.com
Follow Chocoviv's Lifestyle Blog on WordPress.com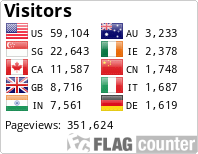 Instagram: https://www.instagram.com/chocoviv/
Twitter: https://mobile.twitter.com/Chocoviv1
TikTok: https://vm.tiktok.com/ZSsT5hEo/</</
Affiliate link:https://www.villov.net/?ref=1749896.e2894c</</