Summary
Each episode was a mini-documentary of each movie classic. All the behind-the-scenes sweat, blood and tears. As a movie goer, we usually only saw the glamorous outcomes.
This series shared all the secrets, betrayals, bankruptcies and the conflicts within each movie. The fact that each movie was a hit and a success, sometimes, the same movie ended friendships.
Some of the movies were:
-Halloween
-Friday the 13th
-Home Alone
-Coming To America
And much more!
Conclusion
I learned so much about the secrets of filmography and imagery. The fact that there was no digital filmography and special effects back then impressed me a lot.
Follow Chocoviv's Lifestyle Blog on WordPress.com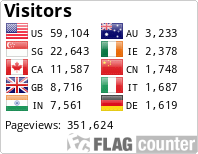 Instagram: https://www.instagram.com/chocoviv/
Twitter: https://mobile.twitter.com/Chocoviv1
TikTok: https://vm.tiktok.com/ZSsT5hEo/</</
Affiliate link:https://www.villov.net/?ref=1749896.e2894c</</