After working on a long creative project, I was ready to relax at the spa! I chose to have a RMT (registered massage therapist) for my super intense full body massage.
After signing in and filling in my form on the first level, I took the elevator up to the second floor where the treatment rooms were located. As soon as I arrived, the receptionist asked me if I needed a quick tour around the place. She told me that I was welcome to use the hot tub and eucalyptus steam room. (Note: Bring your swimming suit.) The lounge area had the roobios tea and lemon water containers.
I was given a robe and a pair of slippers to change into at the change room. The change room had a nice shower there too! After changing, I waited in the lounge room for my therapist.
My RMT asked me my preference of therapeutic pressure. I said heavy pressure and she did just that! I knew I had many tight knots and tense muscle fibres. So, I was prepared for the temporary discomfort, knowing that my muscles would be relaxed afterwards. Yes, some bruising surfaced as usual for me after a successful treatment.
Thank you The Spa at The Nita Lake for such a wonderful experience! I wished I had more time to hang out!
Check them out:
https://www.nitalakelodge.com/spa
Follow Chocoviv's Lifestyle Blog on WordPress.com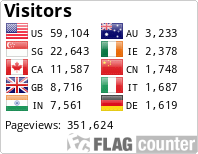 Instagram: https://www.instagram.com/chocoviv/
Twitter: https://mobile.twitter.com/Chocoviv1
TikTok: https://vm.tiktok.com/ZSsT5hEo/</</
Affiliate link:https://www.villov.net/?ref=1749896.e2894c</</