It's the worse when you are doing something you love. Therefore, you pour your heart and soul into the work to make sure it goes smoothly. So, when the higher ups decide to reduce your original benefits, you tell yourself that you understand and keep going. They say that more benefits shall increase as you prove your abilities. You nod and keep going….
Then this happens again….Despite being told that your skills and abilities are unbelievably talented and hardworking….. it happens again….
Sigh…. I have to blame myself for enjoying what I do too much… How frustrating and disappointing!
Follow Chocoviv's Lifestyle Blog on WordPress.com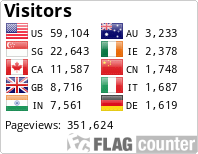 Instagram: https://www.instagram.com/chocoviv/
Twitter: https://mobile.twitter.com/Chocoviv1
TikTok: https://vm.tiktok.com/ZSsT5hEo/</</
Affiliate link:https://www.villov.net/?ref=1749896.e2894c</</