I love ceramic pieces. I love how the glaze shines in the light. I am very fortunate to meet a wonderful artisan who makes ceramics pieces and teaches classes too!
Who Is Laura van der Linde Pottery?
1) Why and when did you start your business?
I have always been pretty much self employed except for a couple months here and there. I learned very early on that working hard for somebody else and having a boss wasn't my thing. Being self employed and wearing all the different job hats is a challenge, can't do everything well but I can work as hard, long and with whom I choose.
2) What is your background?

I've been working with clay for over 38 years.
I touched clay at an early age, I think I was about 11. I went to a pottery after school program and fell in love with it. Both my parents were in the art field so it was quite acceptable for me to study art after high school.
I'm from South Africa. Art and crafts are very well appreciated. It's a very colorful and vibrant culture. Handmade work is appreciated and respected.
I have a studio in east Vancouver. It's my happy place, my creative zone, sanctuary and I place that I can create freely and get dirty and make a mess if I choose to. I teach too, adults, teens and kids.
Teaching is so rewarding. I see clay through other people's eyes. Clay is therapeutic on a recreational level. Clay is organic, it's the earth after all, it's very responsive to the touch, and has memory too and commands respect.
3) Interesting facts about your product?
I make functional/ utilitarian stoneware pottery. My inspiration is food, the home with a twist of fun and colour. Someone once called my work a combination of Alice in wonderland and Dr Suess which I see as a huge compliment.
I think handmade should allow the make the ability to use their imagination, their individualism and expression. There is far too much grey, neutral and mundane around us, especially in the city.
4) Anything else you would like to share?
Celebrate yourself with others and feel free to express your inner child, your own expression and share the joy.
Check her out:
https://www.lauravanderlinde.com
Follow Chocoviv's Lifestyle Blog on WordPress.com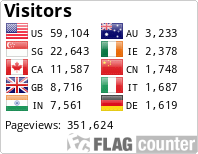 Instagram: https://www.instagram.com/chocoviv/
Twitter: https://mobile.twitter.com/Chocoviv1