I was invited to try out this new LED skin therapy treatment. The Celluma light therapy system was promoted as a system that used "protective and hygienic barriers"—Celluma . This was important for spa practitioners during the pandemic.
The treatment only took about half an hour. The client would given a facial wipe to cleanse her face herself. After lying down on the sanitized bed, the client's eyes would be covered by a pair of goggles. The LED lights weren't harmful to the eyes, but the goggles were used more for comfort.
Next, the spa practitioner placed the Celluma Light Therapy lamp cover the client's head. There were three lights: blue, red and infrared. The client chose the type of light to be emphasized to deal with inflammation, bacteria or circulation.
Final Thoughts
From the camera, the lights appeared to a bit scary. However, in my observation, the lights glowed and changed slowly. It was warm and soothing. By playing sounds of some beach waves, I felt like I was relaxing on a beach! After treatment, I looked like I had a slight pinkish blush on my cheeks.
Thank you Beautytude for this treatment!
Check her out!
Follow Chocoviv's Lifestyle Blog on WordPress.com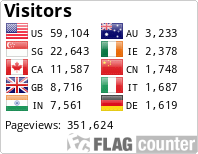 Instagram: https://www.instagram.com/chocoviv/
Twitter: https://mobile.twitter.com/Chocoviv1