Who Is Roadside Spicy Hotpot?
1.Why and when did you begin this business?
We opened one and a half years ago during the pandemic time. People sold these kinds of skewers hotpot at the streets around 1970 to late 1980s in Sichuan, ChengDu, China. We hoped to bring back the memories for some customers and share an unique hotpot experience for local customers. We designed different kinds of pictures and ambiance, reminding guests of the past, sitting in the streets to eat. We believed that our authentic taste and aroma could transport people to China without physically travelling during this difficult time.
2. What was your background?
We founded in ChengDu Sichuan China the city of Mala Spicy Hotpot. There were over 800 branches in China so far.
3. Interesting facts about your product?
We are selling $0.50 per skewers. Perfect for small groups of people, as they can enjoy more varieties in their meals. Moreover, because the food is on the skewers, it is easier to pick up. People can monitor their food better because of the skewers. Ultimately, the food won't be stolen by your friends!
Comments
Traditional spicy powder had half of peanut powder and half of spicy pepper powder. It was very spicy for me. So, I only used the peanut powder side to dip my food.
I had the Brown Sugar Rice Cake for dessert. It reminds me of a Japanese style Mochi. Delicious!
Follow Chocoviv's Lifestyle Blog on WordPress.com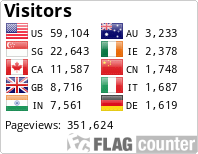 Instagram: https://www.instagram.com/chocoviv/
Twitter: https://mobile.twitter.com/Chocoviv1
TikTok: https://vm.tiktok.com/ZSsT5hEo/</</
Check them out: