Summary
Anita Mui grew up with her older sister, as child singers. Singing was not an ideal career goal for a young girl in the 1970's Hong Kong. However, she loved to sing and was extremely inspired by her seniors on the stage. As a child, she memorized Japanese songs as she was impressed by how those songs helped famous singers to become more successful. The more languages one knew, the popular one could become….
One day, Hong Kong's most famous television station was looking for potential singers to compete on their first singing contest. Anita and her sister was invited to join! Unfortunately, her sister didn't make it to the preliminaries. Ultimately. Anita won the competition!
While her career was flying high, her personal life was not that smooth. Relationships were frowned upon and it was heart breaking. So, she turned her energy towards her career. She took risks and broke barriers through the 1980s and 1990s in the music industry. Anita was also very successful in the movie and television series.
Her beautiful friendship with Leslie Cheung was what kept her grounded. By encouraging each other through their ups and downs, they grew closer each day.
As time went by, Anita was learning about how cruel reality could be to an artist. Then SARS hit Hong Kong in 2003…..
Conclusion
Both Anita Mui and Leslie Cheung were my favourite artists as a child. All their songs and movies encouraged me to learn my mother tongue well. Their passing had such an impact on me. As an adult, watching this movie brought back memories and a deeper understanding of what artists gave up for their love of the business.
Follow Chocoviv's Lifestyle Blog on WordPress.com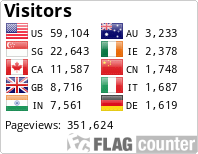 Instagram: https://www.instagram.com/chocoviv/
Twitter: https://mobile.twitter.com/Chocoviv1