I discovered this organic, dairy and gluten free chocolate at an artisan market. After chatting with the owners, they gifted me this lovely bar of mint chocolate.
Who Is Glory Ann Chocolat?

1) Why and when did you start your business?
My mom (Gayle) has been making chocolate for a few years now. I, myself, started in the summer and loved it, so we decided to start a business and created Glory Ann Chocolat at the end of August.
2) What was your background?
Gayle: I've always searched for a healthier way to eat and feed my family. I tried a lot of different diets over the years, and the one I enjoyed the most was raw foods. But when winter hit, I craved warm food. I started incorporating plant-based foods and the rest is history. Anybody who knows me knows I'm a huge chocolate lover, and I always have chocolate with me. So, I started with coconut barks then I made my way to making raw chocolate and today, I'm 100% addicted. When my daughter decided to try her hand at chocolates, I was so excited. She can't cook to save her life but she can make decadent chocolates. Being artistic as she is, she is the "artiste" behind our gorgeous favoured bars and colourful bonbons. Together we have created Glory Ann Chocolat.

3) Interesting facts about your product?
Our products are raw meaning uncooked. All the nutrients are still intact and has a much more satisfying taste than cooked chocolate.

4) Anything else that you would like to share?
We will be at farmer's markets and doing popups around the lower mainland as often as we can so follow us on instagram/facebook for our future events!
Check them out:
https://instagram.com/gloryannchocolat?
Follow Chocoviv's Lifestyle Blog on WordPress.com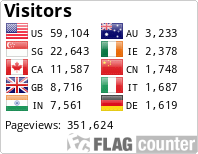 Instagram: https://www.instagram.com/chocoviv/
Twitter: https://mobile.twitter.com/Chocoviv1