Check out my super cool sign by Tay-Lor Designs! I met her at an artisan's market and she had the coolest Christmas wreaths!
Who Is Tay-Lor Designs?
1) Why did you start your business?
I have been crafting my entire life. For wreaths, I have been doing for three years.
2) What was your background?
My background is work-wise was Marketing and Promotions.
I started making wreaths because I had a table selling signs beside a 'wreath maker' who was quite pricey ($250+).
I sought out to make a few for family under $50 a piece where I still made a buck. It's been great!!

3) Interesting facts about your product?
Each wreath (swag) was 100% unique just like each buyer.
4) Anythinh else your would like to share?
My happiness was when a customer was truly happy and excited 'scoring' one of my wreaths!
Follow Chocoviv's Lifestyle Blog on WordPress.com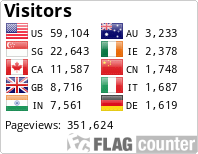 Instagram: https://www.instagram.com/chocoviv/
Twitter: https://mobile.twitter.com/Chocoviv1
TikTok: https://vm.tiktok.com/ZSsT5hEo/</</
Check her out!