Recently, I met a female entrepreneur who opened a wellness business over at Prince Edward Island! I was impressed at the variety of brands that Ann Wellness carried and how passionate she was about her business. Meet Nhu Tran!
Who is Ann Wellness?
1) When and why did you start your business?
I opened Ann Wellness one and a half years ago.
I started to really care about health and well-being when my eldest was born 14 years ago. I had research lots of information about products that were naturally-made. During my research, I learned that many parents also had the same desire: to nourish their children and maintain their household with products that don't negatively impact the environment (and their wallet).
In addition to that, I have worked with many inspirational leaders, who were very cautious when choosing products for their families… That inspired me because of how energetic and healthy their lifestyles were. Combining my passion for natural products and seeing how there is a growing demand for it in the market, I decided to open Ann Wellness.
I've moved to PEI from Vietnam for 2 years and a half just because I really need to change to something new and excited. I want my kids have new experiments, learn from diversity of life.
2) What was your background?
My background: I've dedicated my whole time for work and really worked hard. I had worked for Unilever for 13 years and then 2 years for Perfectti Van Melle before I came here. Have been handled senior positions in Marketing and Trade Marketing in these companies.
3) Interesting facts about your products?

"Everyone can come to my shop to buy natural products, and they do not have to worry about quality. I use every product I sell in my store for my own family. So, whenever I stock products in my store, my top priority is their quality, and different price point that allow a fit for all budget.
With majority of price from $5 -$50 I would like to convince others that using natural isn't cost much as people used to think.
For face and body care I select brands or products very careful as origin ingredients decide products quality most of the time.
4) Fun facts that you would like to share?
I am an active person and I love coffee so much! I can't wait to drink coffee while Im still lying on the bed in early morning.
Upcoming news: I would like to say that Ann Wellness is so proud to bring CÎME to Canada!
Check out her online shop and enjoy 15% off with my discount code! (CHOCOVIV15)
https://www.ann-wellness.com/collections/cime
Follow Chocoviv's Lifestyle Blog on WordPress.com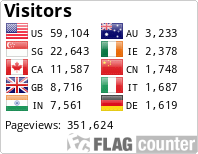 Instagram: https://www.instagram.com/chocoviv/
Twitter: https://mobile.twitter.com/Chocoviv1