At a recent market, I met this little girl, who made wax melts! She was so energetic and enthusiastic about her new business.
Who Was Lily Lou's Aromas?
1) Why and when did you start your business?
When Covid19 came, I began homeschooling like lots of other children across the world. Alongside homeschooling, I took up gymnastics and ice skating. I found learning from books was really hard, and needed a more hands-on approach, finding a way to incorporate my daily subjects and learning, together with the values of money into activities – the idea of a business of my own was born. The earnings from my business helped fund my gymnastics and ice skating classes. Lily Lou's Aromas officially launched online in July 2021.
2) What was your background?
I was originally born in Spain, moved to the UK at 2 and then Canada when I was 4. I come from a long line of entrepreneurs, so beginning my own business felt natural and was so excited to be starting something I could call my own. So with a creative mind and my Mama's love of wax melts I began to learn how to create these myself in various fun shapes using soy wax, different colours and fragrances.
3) Some interesting facts about your product?
My wax melts are made from non toxic and locally sourced ingredients. They are also 100% vegan and nothing is tested on animals. My melts are hand poured and packaged by me in South Surrey, BC with the help of my parents to keep me safe from hot stuff too! When supporting my small business you also support lots of other small/local businesses for packaging, ingredients, printing and supplies.
4) Is there anything else you would like to share?
I love all aspects of what I do and meeting my awesome customers has got to be one of the best parts!
Above all, I am learning life skills and I know that if I set my mind to anything and work hard, I can be successful.
Check her little business out:
Follow Chocoviv's Lifestyle Blog on WordPress.com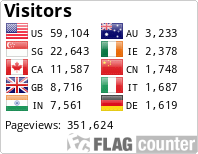 Instagram: https://www.instagram.com/chocoviv/
Twitter: https://mobile.twitter.com/Chocoviv1