This Christmas season, I received more delicious sauces from Mama NGO's XO Sauce!
Who Is Mama NGO's XO Sauce?

In began with…… "MamaNgo and PapaNgo, without them we will not be where we are today. They raised 4 girls with love and taught us everything we know! We love them! ❤ We are Chinese-Vietnamese, both MamaNgo and PapaNgo were born in China. They later moved to Vietnam for business purposes, as they both had the language required. This is where they met each other!

Both MamaNgo and PapaNgo have been through alot, as for most parents! They have been through the Vietnam War and managed to protect everyone within their wings. Their story and their past cannot be explained in simple words. They turned every negative into a positive. When their Banh Cuon (vietnamese rice roll) shop got taken over by the ruins of the war, they moved back to China where they sought protection and opened up a handmade noodle shop! Our parents have been through alot, but they continuously tell us they are happy with what they have been through because it has taught them strength, survival and to be grateful!

This is them, their story is endless but here is a small part. Through their journey they adapted different tastes of Asia, they have always made chili oil and XO sauce for their rice roll and handmade noodle shop! And now they are making it for us, for all of us to enjoy and love!
——Mama Ngo's XO Sauce

Check them out:
Follow Chocoviv's Lifestyle Blog on WordPress.com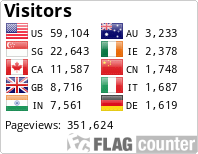 Instagram: https://www.instagram.com/chocoviv/
Twitter: https://mobile.twitter.com/Chocoviv1