Thank you, Habibi's Mediterranean Foods for treating me to some delicious hummus!
Who is Habibi's Mediterranean Foods?
1) Why and when did you start your business?
My husband has been in the restaurant industry for many years prior to starting Habibi's. His family owned a couple of restaurants in Vancouver until they were able to open up Mona's Fine Lebanese Cuisine which was a huge hit serving traditional Lebanese food, DJ playing on the weekends and belly dancing shows. He always had the desire to start his own thing and at that time, 15 years ago, the hummus industry hadn't kicked off yet but he always wanted to make hummus based and inspired by his family recipes and manufacture to sell in stores. The opportunity came 13 years ago when the restaurant HABIBI'S on West Broadway was closing and he had the opportunity to take it over but redesign it to a food production business instead. The name HABIBI's already had a big fan base in Vancouver so this was something he could build on. It all started in about a 500 sqf tiny space with 10 stores to now being distributed across BC and AB.
2) What was your background?
My husband has spent most of his life in the food industry supporting and running restaurants as a GM. He had no experience in the food production industry but with a lot of work, patience and a entrepreneurial mind he was able to accomplish amazing things. I on the other hand have zero experience in the food industry except that I love food and have a passion for my Lebanese heritage and culture. I did manage a fashion marketing and management diploma which I think has helped me in the marketing area of Habibi's. Things have dramatically changed since I graduated 12 years ago so we didn't learn about social media and it was more about grass root marketing and promoting things innovatively to get to the consumer. We make a good team though 😊 and we have learned a lot throughout this journey of building Habibi's.
3) Any interesting facts about your product?
We always used olive oil in our products and a couple of years ago we transitioned into using only extra virgin olive oil. Habibi's was very clear with their message of being all natural and not using ingredients that you can't pronounce. With our growth we stayed true to who we are and only improved ourselves along the way. We cook our chickpeas, peel our garlic on site, make our own tahini and use extra virgin olive oil in our hummus!

4) Anything else you want to share?
We are selling ecommerce and the stores that carry Habibi's are online as well! We have a youtube channel that's new and have some awesome videos showing Lebanon
My husband started Habibi's and I came in the picture about a year later.
My role is sales and marketing but I do eveyrything from inventory, ordering, secretary, HR, customer service etc.
Check them out:
https://linktr.ee/habibisfoods
Follow Chocoviv's Lifestyle Blog on WordPress.com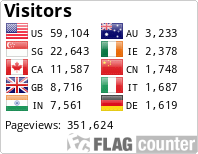 Instagram: https://www.instagram.com/chocoviv/
Twitter: https://mobile.twitter.com/Chocoviv1