Lucky me! This was the first time that I experienced Korean-style VIP facial that uses the Kyung Rak massage technique. It was a deep tissue massage that tended to be heavier in pressure to help with lymphatic drainage and even form the V-Shape jaw line.
Who is Wai Spa?
1) Why and when did you start the business?
Personally, I really liked the massages, and when I visited other spas, I didn't like the skills or the hygiene of the facilities, so I decided to open it myself in 2011.
2) What was your background?
My major was Accounting+Marketing. I immigrated to Canada 12 years ago, started as Canadian realtor for 10 years (no more), spa owner 10 years and teaching golf 9 years.
3) What is unique about your business?
Products are mostly using Italian RosaActive, which is mild and organic, and Wai Spa is much more focused on technique and skills rather than relying on products.
4) Anything else that you would like to share?
As the owner, the spa management what I emphasize the most, is to maintain the best hygiene, as well as the best skilled-esthetic performance.
Clean spa! High-Skilled spa! That is the Wai-Spa!
And of course, You will be able to experience true k-beauty top-class services in Vancouver Canada, not Korea, at Wai-Spa.
Check this spa out!
Follow Chocoviv's Lifestyle Blog on WordPress.com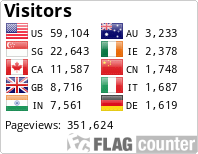 Instagram: https://www.instagram.com/chocoviv/
Twitter: https://mobile.twitter.com/Chocoviv1