These candles are super fragrant and has an interesting shape! Thanks, Clawed Candles!
1) Why and when did you start your business?
I started this business in Dec. 2021, it started off solely because I wanted to make Christmas gifts for everyone. I gave the Peewee Candles as Christmas gifts & everyone encouraged me to start selling it, so I thought I'd try it out & when I received such positive reviews on the Peewees I decided to start a business to bring more laughter to everyone's day! I also truly enjoyed making candles & making everyone smile when they smelled a scent or saw a cute/unique candle.

2) What was your background?
I still am currently a home-based nail technician so it was a nice change to start selling products!

3) What is unique about your products?
All the candles I create are made from 100% natural soy wax so that everyone can enjoy them! And as far as I can tell, the Peewee Candle is a one of a kind in Vancouver! All scents are also combined scents created by me.

4) Anything else you want to share?
I am now focusing on expanding the candle business to incorporate solely unique shapes & scents for everyone to enjoy! I will soon be launching an anime themed candle set too 😁.
Check her out!
https://instagram.com/clawedcandles?
Follow Chocoviv's Lifestyle Blog on WordPress.com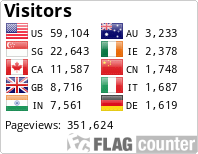 Instagram: https://www.instagram.com/chocoviv/
Twitter: https://mobile.twitter.com/Chocoviv1