I was very impressed at how delicious these plant-based dips were! Thank you Justo's for this gift!
Who is Justo's?
1) Why and when did you start your business?
In the summer of 2019, Justin was tired of boring hummus flavors sold in single use plastics. With his father being pretty handy in the kitchen, it was his turn to get crafty with food. He created upwards of 40 hummus recipes and would regularly bring them to parties and potlucks to resounding reviews. In response to this positive feedback, Justin, along with his two best friends Adam and Eric, decided to start selling these delicious creations and Justo's was born!
Instead of starting a business to just turn a profit; all 3 boys were motivated to make a positive impact on the planet and their community. Between the summer of 2019 and the start of COVID; products were sold via an Instagram page, further tested at some winter farmers markets, glass jars with a unique art pattern were designed and purchased, a closed loop return system was developed as well as the "Hummus Helps" program. This program would see one serving of hummus donated to vulnerable populations in their local community for every jar sold.
The summer of 2020 saw a huge season of farmer's markets, the introduction of a first non-hummus product, their first retail vendors and a chance meeting with now Co-Owner Tyler. From here, things really started to take off!
2) What was your background?
Justin was born and raised on Salt Spring Island with deep values in sport, community, sustainability, and connection to local food. After graduating highschool, Justin left to travel for 2 years to expand his world view. In 2016 he returned to the west coast, landed in Victoria to take up studies at camosun for two years, learning about exercise and wellness. It was after this 2 year program that his values combined with a passion for entrepreneurship, and Justo's was started.
Born and raised in Calgary, Adam moved to Victoria in 2016 after completing his first year of university to attend the University of Victoria. Graduating from the Gustavson School of Business with a Bachelor of Commerce specializing in entrepreneurship, Adam brings his experience in sales, digital marketing, advertising and web design to the Justo's team.
Eric was born in North Vancouver, and moved to Vancouver Island at the age of three, where he was raised in many different locations on the island, predominantly in the Comox Valley. As a child, Eric grew up with a very active, outdoor lifestyle, where he would be spending almost every weekend skiing, fishing and hiking with his parents. He was also invested in many team sports, and played competitive hockey as an older teenager. Eric also took to academics throughout highschool, particularly math and physics. He even took an eye to entrepreneurship, and started a side hustle in highschool, catching and selling the invasive american bullfrog species to his highschool for dissections. Once graduated, Eric began studies at the University of Victoria, and eventually graduated with a degree in mechanical engineering.
Tyler was born and raised in Adelaide, Australia. He excelled in both sports and academics as a child. Initially working as an accountant with KPMG straight out of High School, he changed lanes as a late teen and pursued a career in sports. Once injuries ended that dream he went from a Personal Trainer at a gym, to a Salesperson, to a General Manager within the same business. Already having his Bachelor of Commerce, he then completed his Master of Business Administration (partly abroad in Germany). Before moving to Canada at the start of the pandemic, Tyler was an Executive Manager for Aldi Stores Australia. He also founded a mental health awareness initiative; a cause very close to his heart.
3) Any interesting facts about your product?
All Justo's products are 100% natural. They are plant-based, gluten and artificial preservative free, and made using some up cycled ingredients from our production processes. All the recipes were created by Justin himself.
Our Plant-Based Alternatives were inspired by minimizing waste; we upcycle the aquafaba from our hummus recipes into all our other dips including our Ranch, Queso and Tzatziki.
4) Finally, anything else you would like to share?
To date; Justo's has recovered and reused over 14,400 jars and donated over 4,100 lbs of hummus to charity.
We are a 1% for the Planet member; proudly supporting the Plastic Credit Exchange and our "Hummus Helps" Program has evolved into our 1% for the People initiative.
We are a certified B-Corp member. It was an 8 month iterative process that helped shape our business to create the greatest, long lasting impact as possible.
Check them out!
Follow Chocoviv's Lifestyle Blog on WordPress.com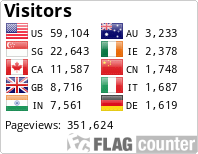 Instagram: https://www.instagram.com/chocoviv/
Twitter: https://mobile.twitter.com/Chocoviv1