It had been a long time since I last worked on a sewing machine. So, I was so excited to work on my tote bag project at the Cut Academy!
Who is the Cut Design Fashion Academy?
1) Why and when did you start your business?
I started The Cut in 2018.
2) What was your background?
My background is extensive. I had my own domestic factories here in Vancouver for over fifteen years. We produced for Umbro, Westbeach, Gentle Fawn, some US brands, London Fog, Gerry and many more.
Then I moved to New York where I started a consulting business helping young designers launch their brand. Some successes are Rochelle Behrens The Shirt, as well as Isabella Taylor who was the youngest designer that got her brand into Nordstroms. Many of my clients were featured in WWD, Bazaar, Cosmo and Good Morning America.
3) Some interesting facts about your product?
We are the only school that works on a 1/8 ratio meaning, we have 1 instructor for every 8 students. This is unprecedented.
We also offer all our offerings in short 14 week full time certificate programs, so you can build up to a diploma instead of committing time and finances on the onset.
We also have wide variety of part time classes as well for those that just want to learn for fun.
4) Finally, anything else you would like to share:)
We hope we see you at The Cut!
Check it out!
https://linkin.bio/thecutfashionacademy
Follow Chocoviv's Lifestyle Blog on WordPress.com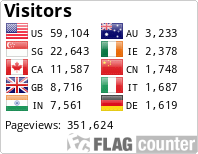 Instagram: https://www.instagram.com/chocoviv/
Twitter: https://mobile.twitter.com/Chocoviv1