Thanks to Wai Spa, I got to experience my first IPL hair removal treatment.
What is IPL?
THE LIGHT DEPLETES THE HAIR FOLLICLE OF MOISTURE, CAUSING IT TO BURN AND DIE.
THE IPL HAIR REMOVAL ADOPTS THE PHOTO-THERMAL THERAPY AND IT CAN BE SELECTIVELY ABSORBED BY THE TARGET WHILE LEAVING THE SURROUNDING SKIN UNDAMAGED.
AS IPL HAIR REMOVAL THERAPY ELIMINATES THE UNWANTED HAIR FROM THE HAIR ROOT TO THE TIP, THE DERMALASE IPL DEVICE HAS PROVEN TO BE A VERY EFFECTIVE LONG-TERM HAIR REMOVAL TECHNIQUE. —- Wai Spa
A total of five treatments is recommended to achieve the ideal effects for the underarms at this point. The treatment only took 20 minutes. During the first ten minutes, she applied ice packs to use the cold to numb the skin. As she began the treatment, I did not feel the first few pulses, but I did feel the last few pulses,. It felt like a zap, but passed quickly. The area was a little bit sensitive afterwards for about half an hour.
Overly, it was quick and simple.
Check them out!
https://www.wai-spa.com/service2/face-therapy2-3/
Follow Chocoviv's Lifestyle Blog on WordPress.com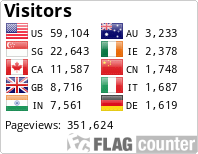 Instagram: https://www.instagram.com/chocoviv/
Twitter: https://mobile.twitter.com/Chocoviv1