I have the pleasure to chat and meet, Jeffrey Ma, the President of Komi Comfort Foods!
Who is Komo Comfort Foods?
1) Why and when did you start your business?
Komo started with the idea that plant-based eating can be easy, yet still incredibly hearty and wholesome. We saw the need for convenient meals that would make plant-based dinner time simpler.
We launched Komo in March 2021 during the pandemic lockdowns. This was a time when people were eating at home and the fatigue of having to cook meals was a real challenge. Fred (our chef) and I are both vegans and experience the challenges of plant-based eating every day. Our goal is to have our lasagnas, shepherd's pies and other comfort foods on dinner tables across the country to show how easy, hearty and wholesome plant-based eating can be!
2) What was your background?
I'm a food scientist by training and have been creating plant-based products for the last ten years! I chose to eat primarily plant-based a year and a half ago. I was keen to create a brand that solved a problem and creates a positive impact to our planet, people and animals – and starting a plant-based food company was the way to go! Food production contributes around 37% of global greenhouse gases and changing our diets to be more plant-based is the single most effective way an individual can have in curbing climate change.
The idea that what we choose to have on our plates every day can collectively have impact on our environmental and the lives of others (people and animals) is inspiring. I hope our meals can start conversations around the dinner table around how possible plant-based eating can be, whether it's for one meal, one day, one week or everyday of the year.
3) Some interesting facts about your product?
The first lasagna was created in Chef Fred's kitchen in January 2021 and we now offered in over 250 locations across Canada. It's amazing what can happen in one year.
We make all our components from scratch and don't use any flavours or preservatives in our products. Our goal is to make our products feel like you made and baked it at home.
4) Finally, anything else you would like to share?
We are super grateful for all the local support since we've launched our brand. At Komo, we are on a mission to make plant-based meals a staple on every dinner table. We do this through feel good foods that connect people to the planet. Every time we see our consumers enjoying our product, it keeps us motivated to push ahead and through all the challenges of building a new business.

Jeffrey Ma
President, Komo Comfort Foods www.komocomfortfoods.com
Instagram | Facebook
604-765-8111
Check this amazing company out!
Follow Chocoviv's Lifestyle Blog on WordPress.com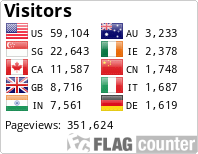 Instagram: https://www.instagram.com/chocoviv/
Twitter: https://mobile.twitter.com/Chocoviv1