This was so cool! I normally used dry shampoo on myself. This was the first time I discovered dry shampoo for dogs! How cute!
Who Is FurScents?
1) Why and when did you start your business?
We are Patrick and Caroline Whelan. We are from Langley BC and live with our 2 sons, 2 cats and our dog Sofy. We love all things organic and when it comes to our pets, we strive to give them the best of the best. We took over FurScents last February 2021 because we fell in love with the product. It's organic, natural has minimal ingredients and so many added benefits!
2) What was your background?
FurScents has been around since 2018 and we are so excited to be the ones to carry it forward over the past year and into the future. Patrick's background is in sales and business management and my background is in administration and customer service. We were both at a point in our lives where we knew we wanted to start our own business and run it together because we make such an excellent team. We had considered many things but when we found FurScents, we loved the fact that it was such an innovative, natural, niche product! It's been just over 1 year now and we are just getting started. We have big dreams for FurScents and can't wait to see what the future holds for our business.
3) What was special about your product?
FurScents is a unique product in that it is all organic, natural, only four ingredients and helps solve a common problem of having a stinky dog but not able to bathe them immediately. With FurScents, you just sprinkle it on from head to tail, rub it into their fur, and you're done! It will help stretch bath time out, make your pup smell great, soften up their fur, absorb excess oil and it even acts as a natural bug repellent! Other waterless shampoos can leave a sticky residue, have an unpleasant smell, or they come in aerosol sprays that scare your dog away! Ours have none of that!
4) Finally, anything else that you would like to share?
You can find us at various farmers markets throughout the Lower Mainland, we post where we will be on our Facebook and Instagram so be sure to follow us for info.
If you visit our website, you can find us at various stores around the Lower Mainland (British Columbia) as well so that you don't have to wait. We also just recently got on Amazon.ca!
Or, If you're local and want to order on our website, you can use coupon code CHOCO15 for 15% off at http://www.FurScents.ca and select our free local delivery option.
Follow Chocoviv's Lifestyle Blog on WordPress.com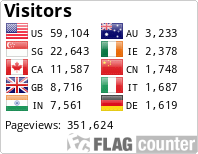 Instagram: https://www.instagram.com/chocoviv/
Twitter: https://mobile.twitter.com/Chocoviv1