Have you ever wished that there was a better alternative to plastic straws, and cutlery? Even with the invention of paper straws, did you wish that you didn't have to finish your drink faster so the paper wouldn't deteriorate into your drink? I was super excited to get to try out Bubuwares, the compostable bamboo alternative!!!
Who is Bubuwares?
1) Why and when did you start your business?

Bubuwares is a local Vancouver, BIPOC, women-owned business founded in November 2020 by three mothers that have a vision of inspiring others to live a sustainable and plastic-free lifestyle. Their mission is to help reduce the amount of single-use plastic straws and cutlery that end up in landfills and oceans by replacing them with bamboo fibre products that are 100% compostable.
2) What was your background?
Do you want us to share something personal?
3) Finally, any interesting facts about your product?

– made of only 2 ingredients: bamboo fibre and starch
– BPI Certified Compostable: throw directly into home compost bin or garbage and it will naturally start to decompose in as little as 45 days and completely broken down after 6 months for straws and 10-12 months for cutlery.
Certified and approved by SGS, FDA Intertek and BPI
Durable and eco-friendly
Our innovative dry processing technique
Check them out!
Follow Chocoviv's Lifestyle Blog on WordPress.com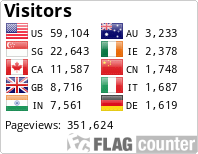 Instagram: https://www.instagram.com/chocoviv/
Twitter: https://mobile.twitter.com/Chocoviv1