Summary
Mrs. Jeffries was the Inspector's housekeeper. However, her quick mind was able to notice the details and clues that the Inspector missed….Being the widow of a policeman, helped her to be very observant. This was very evident when a local doctor was found poisoned!
Immediately, the rather slow Inspector accused the doctor's cook as the murderer as he found poisonous mushrooms in the doctor's soup! Thankfully, Mrs. Jeffries was determined that the cook was not the culprit as she noticed other clues!
Who was the poisoner?
Conclusion
I really enjoyed the character of Mrs. Jeffries! This book reflected the unfair treatment of women in the Victorian era.
Follow Chocoviv's Lifestyle Blog on WordPress.com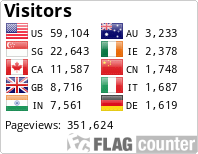 Instagram: https://www.instagram.com/chocoviv/
Twitter: https://mobile.twitter.com/Chocoviv1