Thank you the Balay Spa for the complimentary deep tissue massage!!
Who is The Balay Spa?
1) Why and when did you start your business?
April 2018 – opened my business, The Balay Spa in North Vancouver. - 3 days before I opened The Balay Spa was the day when I got my Canadian Citizenship. - starting my own business allows me to make a living while pursuing something for which I have a strong passion. It also allows me to be more creative and express myself.
2) What was your background?
I was born in the Philippines. I moved in Canada by myself. I don't have any family or relatives here. - Im a Physical Therapist Registered in The Philippines. I didn't have time to pursue it in Canada that's why I decided to open my own spa instead.
3) What is special about your business?
The Balay Spa is a place of comfort, relaxation and personalized attention, providing an individualized experience where client feels nurtured and cared for. Our main goal to give the best treatment that we can, provide top quality service and "attention to details" is what makes us one of the best in the industry.
Check them out!
Follow Chocoviv's Lifestyle Blog on WordPress.com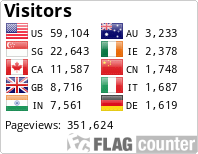 Instagram: https://www.instagram.com/chocoviv/
Twitter: https://mobile.twitter.com/Chocoviv1