Being in the health food industry for over 20 years, I had the wonderful opportunity to meet the most amazing female entrepreneurs!
Who Is KidStar Nutrients?
1. Why and when did you start your business?
After my daughter was diagnosed with iron deficiency, I wanted to find an iron supplement that would help raise her iron, was easy to take, and didn't have side effects. But I quickly realized there was a lack of quality kids supplements on the market. Supplements that were marketed as "healthy" are full of sugar, sucralose, soy, fillers, titanium dioxide, alcohol, and harmful artificial ingredients. These nutritional supplements had ingredients I would not want to take myself—never mind give to my own children daily! A little bit of sugar in your vitamin might not seem like a lot, but on top of all the other sugar kids ate in a day, a week, and month, it quickly added up! I saw that there was a desperate need for clean, sugar-free supplements.
From my years of experience in the natural health industry, I knew it was possible to formulate and manufacture clean nutrients without adding unnecessary fillers, preservatives, and harmful artificial ingredients. Together with my brother, Kyle, we founded KidStar Nutrients®, a brand of clean nutritional supplements for kids and families.
We launched our first product in March 2020, just as the global pandemic was taking off and there was a lot of uncertainty for start ups and small businesses. This was not intentional! But the timing gave us the opportunity to focus on the thing that is most important to our company:
helping parents meet their children's nutritional needs by making nutrients that are free from unnecessary ingredients and taste great.
KidStar's mission is to make clean and pure nutrients that parents can trust, and kids love. We believe that a supplement should contain only the ingredients needed for optimal health and nothing more. KidStar's nutritional supplements are pure, clean, with nothing to hide.
I believe the success we've had so far is proof that people are looking for these same things, too.
2. What was your background?
I have over 15 years of experience in the natural health industry, managing supply chains, sourcing ingredients, and developing natural health products. My mother is a leading nutritional health expert and has been a huge influence in my life and career. From as far back as I can remember, my siblings and I have lived and breathed all things natural health, and we've all ended up working in the natural health or health care industry in one form or another.
I am also a trained educator, with a bachelor's degree in education from the University of British Columbia. I love being a health advocate, helping parents and caregivers learn more about how nutrition and high-quality supplements can support healthy growth and development. I really strive to make this information easy to understand so that parents can make informed decisions for their families. We have an entire section of the KidStar website dedicated to educational articles on a variety of topics including the importance of iron, nutrients kids need, family nutrition, and even some fun and delicious recipes.
3. Interesting facts about your product?
KidStar has formulated a range of clean nutrients for kids and families:
• StarMulti® Multinutrients – A fun astronaut-shaped chewable multivitamin for kids
• BioFe™ Iron Supplements – Great tasting iron for the whole family
• Prenatal+ – A vegetarian prenatal and women's multivitaminwith added algae DHA and ginger
• Omega 3 Softgels – Yummy lemon blueberry flavoured softgels that pop in your mouth
• Vitamin D3 Spray – Vitamin D3 in organic coconut MCT oil with organic orange flavour that tastes like an orange creamsicle
• All-in-One Plant-Based Protein – A cocoa-flavoured vegan protein mix that you can mix, shake, or bake
• Moducare® Daily Immune Support – A proprietary blend of plant sterols and sterolins in a 100:1 ratio to help support a healthy immune balance
The products in our flagship line, BioFe™ iron supplements,help to prevent iron deficiency and iron deficiency anemia. Iron deficiency is the number one nutrient deficiency worldwide.Even in a developed country like Canada, it is considered a severe health concern that affects women and children of all socioeconomic backgrounds.
The iron in BioFe™ does not cause upset stomach, constipation, or stain teeth. BioFe™ comes in three convenient delivery systems: an unflavoured drop, a tiny chewable tablet, and a delicious liquid.
KidStar's products do not contain sugar, harmful preservatives, soy, gluten, wheat, yeast, benzoates, or artificial colours, sweeteners, or flavours. This is so important to many parents,and we take care to ensure we formulate our products thoughtfully and source our ingredients carefully.
4. Anything else you'd like to share?
In addition to running a rapidly growing supplements company, I'm also a published author and a fellow mommy blogger!
I wrote the story a couple of years ago, for my daughter Emma, who was having difficulty falling asleep at bedtime. Emma's Sleep Adventure is a playful romp through all the bedtime routines I've used to help Emma get to sleep at night. The bookwas fun to write, and now Emma is old enough to read it on her own!
This Healthy Mom is my blog where I get to share my thoughts on a variety of health-related topics including nutrition and common health issues. I also review and share useful products for kids and families. Yes, I'm that mom who has tried six different types of baby carriers and watched the movie, Frozen,more than times than I can count!
I am proud of what we've accomplished so far at KidStarNutrients. I work with a great team and love making products for my family and yours!
Check Caitlyn Vanderhaeghe out!
Learn more at kidstarnutrients.com
Follow KidStar on Facebook: https://www.facebook.com/KidStarNutrients
Follow KidStar on Instagram: https://www.instagram.com/kidstarnutrients/
This Healthy Mom
Check out thishealthymom.com
Follow me on Facebook:https://www.facebook.com/thishealthymom
Follow me on Instagram:https://www.instagram.com/thishealthycaitlyn/
Follow Chocoviv's Lifestyle Blog on WordPress.com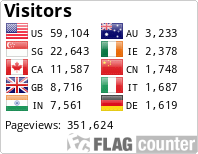 Instagram: https://www.instagram.com/chocoviv/
Twitter: https://mobile.twitter.com/Chocoviv1