The Navas Lab is a clothing line that is designed for tall guys. They reach out to me to ask me to test out their clothes as they are planning to form a unisex line. Being a petite female, I actually sometimes wear guys clothing for their comfort.
I discover that the hoodie, lounge pants and board shorts are very comfortable. The longer length of the pants and top is what I like. The fabric is stretchy too.
Who is the Navas Lab?
"We're a Vancouver-based apparel company, creating exceptionally high quality clothes right here in our own community. We design and build every item to respect your length and give you the perfect fit, finally. As a 6'6" west-coaster, I had tried it all: the big retail outlets, the outdoor equipment stores, the specialty shops. I was swimming in a sea of short sleeves and flood pants, and all I wanted was something comfortable that fit my Vancity lifestyle (where you go from the office to the trails, then out for beers in the same hoodie).
In 2014, my sister—who'd spent her whole life with a front row seat to my #tallguyproblems—had a revolutionary idea: quit the corporate gig, stop complaining, and create the solution. We teamed up and took the leap, and the result of our problem-solving is the carefully curated selection of hoodies, t-shirts, jackets and board shorts you find on these pages."—— The Navas Lab
1) Interesting facts about your product?

Navas Lab creates exceptionally high quality tall mens clothing, specifically for tall skinny guys. Designed with respect in Vancouver, Canada by tall guys who get it.
●Our fabric is the key.
Each piece of clothing from Navas was conceived to be produced ethically and sustainably. Each layer is made with the purpose of functionality and performance. Each item carefully put together for you – the tall slim guy. Our fabric is part of who we are, our ethos. It's what drives us to change the fashion industry while making better clothes for tall guys and improving the world we live in.
●We are about sustainable processes and materials.

Navas Lab chooses to only use sustainable materials and processes for our clothes. As you go through our different products you will notice a mix of Bamboo Cotton, Bamboo Microstripe, Tencel Organic Cotton and other blends. We are proud to say that our fabric and processes meet the strict standards of OEKO-TEX standard
Check them out!
Follow Chocoviv's Lifestyle Blog on WordPress.com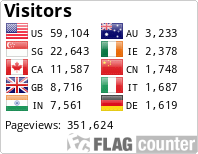 Instagram: https://www.instagram.com/chocoviv/
Twitter: https://mobile.twitter.com/Chocoviv1