As Mother's Day approaches, I am looking at the different types of flowers available. It is a great idea to speak to a florist who is so passionate about flowers.
Who is Sala Floral?
1) When and why did you start your business?

We opened the shop January 13, 2021.
Why? I loved flowers and plants, I find it relaxing when I work with or around them…
2) What is your background?
Growing up in the Philippines, my mom's garden was filled with lots of rare plants that one didn't see here in Canada. There were many types of orchids. When they're in bloom, I felt like a kid in a candy land.
3) What would you like to share about your business?
I love working with flowers and plants. This is because it brings out the creativity in me. That being said, arrange plants and flowers are perfect gifts for any occasion to someone you care about. Flowers tend to have this healing power, which makes people smile and can brightens up someone's day.
Check them out!
Follow Chocoviv's Lifestyle Blog on WordPress.com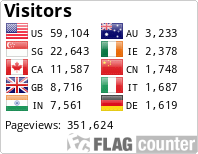 Instagram: https://www.instagram.com/chocoviv/
Twitter: https://mobile.twitter.com/Chocoviv1