Thank you, Get Your Cray-On for making these for my little students!
Who is Get Your Cray-On?
1) When and why did you start your business?
I just started this business in March of this year. My daughter turned 3 recently and she loves to draw. She also loves to help me in the kitchen at any opportunity! So this is a fun way to make something new with her and a fun gift to share with her friends
2) What was your background?
I was a recreational receptionist but when covid hit I lost my job. Then I got pregnant with my second baby, so I became a stay at home mom from that point onwards.
3) What is special about your products?
First of all, our crayons are made with non-toxic material, so they are safe for children of all ages to use. I am able to customize the colors to a specific theme, and we also have many different fun shapes to choose from. I am always on the lookout for new molds to use too.
4) What else do you want to share?
These crayons are not just for kids, anybody who likes to draw and create can use these. They are also great for goodie bags, Easter baskets, a great alternative for trick or treating treats, stocking stuffers, any occasion really.
Because they are non-toxic, they can be used to decorate a cake! You can use the Crayons to add someone's name to a cake, or any of the fun shapes to decorate it. And then after you can use them to draw.
Lots of different possibilities! And I'm still coming up with more as I go along!
Check them out!
https://instagram.com/getyourcrayon604
https://m.facebook.com/getyourcrayon604
Follow Chocoviv's Lifestyle Blog on WordPress.com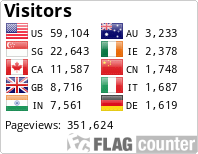 Instagram: https://www.instagram.com/chocoviv/
Twitter: https://mobile.twitter.com/Chocoviv1