I had my first cupping experience ever at Bodahealth! It was painless and extremely relaxing afterwards. I definitely would love to do this again!
"Cupping therapy is a form of alternative medicine in which a local suction is created on the skin with the application of heated cups. Its practice mainly occurs in Asia but also in Eastern Europe, the Middle East, and Latin America."Wikipedia
"Cupping therapy is an ancient form of alternative medicine in which a therapist puts special cups on your skin for a few minutes to create suction. People get it for many purposes, including to help with pain, inflammation, blood flow, relaxation and well-being, and as a type of deep-tissue massage."- WebMD
Who Is Bodahealth?
1)Why and when did you (Dr. Boughton) start your business?
I love working with other practitioners of the same – as well as different – modalities. I really wanted to surround myself with practitioners who are caring, passionate, highly educated, and skilled in their field, so I opened BodaHealth in 2008.
2) What was your background?
I started Chinese medicine after graduating with a BA in Sociology and Criminology in 2000. In 2003, I received my acupuncture licence and started practicing on Saturdays while I finished herbology and a doctorate in Chinese medicine, and started my practice full time in 2005.
3) Interesting facts about your business?
At BodaHealth we treat a lot of women's health and have a cooperative team of practitioners who bring unique skill to the practice. We provide acupuncture, Chinese herbal medicine, naturopathic medicine, massage therapy, cold laser therapy, shockwave therapy, and holistic nutrition. Many of our patients utilize several or all of our services, which lends to collaborative relationships in treating our patients.
4) Finally, is there anything you'd like to add?
Our therapists are extremely passionate about supporting women and men who are trying to conceive, working with pregnancy, hormone balancing at any age, as well as injuries, sports medicine, and rehab techniques.
Check them out!
Follow Chocoviv's Lifestyle Blog on WordPress.com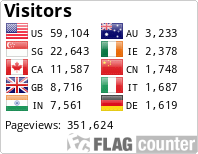 Instagram: https://www.instagram.com/chocoviv/
Twitter: https://mobile.twitter.com/Chocoviv1