Thank you, GiveYourDogABone for sending me this cute bandanna for our family's furry friend!
Who is GiveYourDogABone?

1) When and why did you start your business?
I have been sewing my whole life always one thing or another mostly costumes.
About 5 yrs ago I started to make reversible dog bandanas. Since last year I have also been making making Lavender eye pillows.

2) What was your background?
Actually, my background was mostly about costumes. I've worked in retail and also the film industry.

3) What is special about your products?
The dog bandanas are reversible so you are getting 2 for the price of one. They come in XS,S,M,L,XL.

I also have a Tiny size for extra small adorable dogs. The dogs collar slips through the top of the bandana so that there is no need to tie around the dogs neck.

4) Finally, anything else that you would like to share?
I am very open to customers needs and wishes and am always there to make any of your requests possible. I have over 30 different designs to choose from which you can mix and match upon request.
Check them out!
https://www.giveyourdogabone.ca/
Follow Chocoviv's Lifestyle Blog on WordPress.com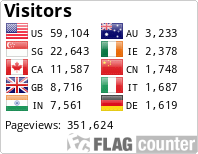 Instagram: https://www.instagram.com/chocoviv/
Twitter: https://mobile.twitter.com/Chocoviv1