After the latest trade show, I brought home a collection of Rviita Energy Tea. I thoroughly enjoyed these energy teas!
Who is Rviita Energy Teas?
Why and when did you start your business? After our founder Mitch witnessed his best friend suffer a heart attack attributed to chemical filled energy drinks (don't worry, he's okay now!), he decided someone had to solve this problem! Why are there no healthy, refreshing, clean pick-me-ups that leave you feeling great without the inevitable crash? Mitch couldn't find one anywhere, so he decided to create one! After years experimenting in his kitchen, failing over and over again, Mitch teamed up with his business partners Rob and Karly in early 2019 to create the world's first energy tea in a low carbon-footprint flexible beverage pouch!
What was your background? Before starting Rviita, Mitch was a water sustainability engineer, Rob worked as a geophysicist and Karly worked as a registered nurse in cardiac surgery!
What is special about your products? Our product is a first of its kind of clean energy tea- using black and green tea for a caffeine source, and only organic honey and natural fruit juices as a sweeter! Our eco-friendly patent pending packaging is one of the most sustainable choices used on the market today. Flexible pouches use significantly less fossil fuels and water to manufacture and transport, and contribute to a far smaller carbon footprint than their glass and aluminum counterparts! Beverage pouches can be shipped and stored flat, can be reused as an ice pack, and can also be recycled where facilities exist!
Finally, what else do you want to share?Giving back is at the forefront of what we believe in here at Rviita, and contributing to amazing initiatives in our community has been of the most rewarding things we have done. Our recent charity initiative is with an amazing company called plastic bank, where for every pouch of our new black cherry flavour "Cherrity" sold- 2 plastic bottles are removed from the ocean!
Check them out!
Follow Chocoviv's Lifestyle Blog on WordPress.com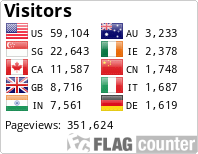 Instagram: https://www.instagram.com/chocoviv/
Twitter: https://mobile.twitter.com/Chocoviv1