Thank you Catering Element for my delicious Easter cookies!
Who is Catering Element
1) When and why did you start your business?

We always wants to have a cafe that full of positive energy and great food made with love. So we opened our cafe from 2015.
During the Covid time, it was very difficult. However, we still got a lot of support from our customers. So for the post Covid time, we decided to open a catering company to celebrate that we are able to share the love and food together again.
2) What is your background?
Me and my husband are from very different cultures, so our cafe style is multicultural. He is from Europe and I am from Asia. All of our staff are from different culture backgrounds as well. Hence, we are trying to bring all the multicultural influences to our cafe and into our food. I believe that the new Canadian food is the traditional with multicultural influences.
3) What is special about your business?
Our products are home made with love. Furthermore, we believe that the best comfort food is made of fresh ingredients.
4) Finally, what else would you like to share?

At the same time, I am an artist. So you can see my paintings on our walls in the cafe and artistic cookies in our showcase. I just really want to share my passions and my loves to everyone. We are also trying to work with our local artists. We had few craft and art shows to celebrate the local art love.
I just hope more people will support the local small businesses. It's not just because it's a hard time, it also because we are doing it with love and care.
Follow Chocoviv's Lifestyle Blog on WordPress.com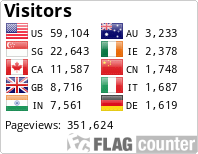 Instagram: https://www.instagram.com/chocoviv/
Twitter: https://mobile.twitter.com/Chocoviv1
TikTok: https://vm.tiktok.com/ZSsT5hEo/</</
Check them out!